Starting a pressure washing business requires becoming a pro in pressure washing, learning how to make a profit, keeping the business legal, investing in high-quality pressure washing equipment, and learning how to attract and keep customers.
Before starting a pressure washing business, factors such as business plans, business documents, insurance, types of equipment, profit, and customer needs should be analyzed. All these factors and the steps that need to be taken to start a pressure washing business are discussed in detail below.
Why Starting a Pressure Washer Business Can Be More Complicated than You Think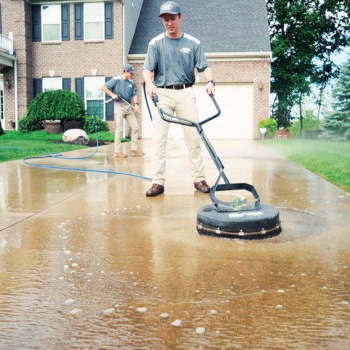 When it comes to starting such a business, you can't just buy a pressure washer and call it a day. Just owning one of these units and going around washing people's driveways for $150 is not a business. If it was that simple, you'd see pressure washer businesses at every corner.
There are some things that should be considered before you establish your firm, so you don't jump into it unprepared. For instance:
Can this business bring you any sort of profit? If not, is it really worth spending money on equipment? You have to be sure you're about to make enough profit to be worth the initial spending for the equipment.
Have you tried using pressure washers in the past, or is this your first time? What if you don't like it and regret starting your business? Make sure you actually try doing the job before you commit to a long-term business.
What type of equipment do you need to start such a serious business?
What is going to happen if you are pressure washing around someone's house, but the water jet causes a rock to jump up, and you end up breaking a house or a car window? Do you need to consider insurance or anything of the sort?
Once you think about all these aspects and find the answers, it'll become clear to you if opening a business is the right thing to do or not.
The Importance of Learning How to Pressure Wash
If you want your business to work and avoid any damages, you need to learn how to pressure wash like a pro. As you learn how to wash, two things are going to happen. The first thing is that you will realize if you enjoy pressure washing or not. The second thing is that you will master the skills needed and you'll be able to pressure wash without damaging the surrounding area.
Luckily, it's not that difficult to learn how to pressure wash. It only takes getting the right information and practicing. YouTube has video guides on how to do it, and the Internet is also full of articles with instructions.
In order to start, you can rent a pressure washer from Home Depot or Menards or borrow a friend's or family member's pressure washer for a week. Try to clean your home's surrounding area, like your fence, driveway, garbage bin, tile patio, back deck, boat, lawnmower, house siding, grill, and other similar surfaces.
If this is your first time trying a pressure washing machine, it will help you establish a foundation. You'll learn from mistakes and see how to avoid them. You'll also learn what nozzles to use and how to set up the machine to clean different areas. It'll also help you figure out if you enjoy the job or not.
You can also try working for another pressure washing company for a while until you learn all the tips and tricks. You can offer to do it for free on a specific day every week, for a whole month. This way, it's easier to learn from people who actually use pressure washers and know how the job is done.
Make Sure to Keep It Legal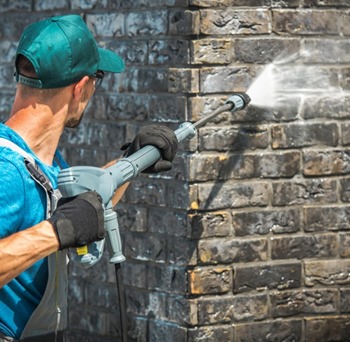 What really matters apart from knowing how to pressure wash is to make the business legal. You want to avoid going bankrupt in case of property damages, and most importantly, stay out of jail. This is why there are certain insurances, permits, and licenses that you should keep in mind.
First things first, look up the license and insurance for pressure washing businesses in your town. It should give you an idea of whether you can do it all on your own or consult a business lawyer first.
1. What Business Documents Will You Need?
There are certain business documents that you should obtain when opening a pressure washer business. Get in contact with your city licensing office or county clerk to find the area requirements. Usually, the requirements vary from one state to another.
Here are some documents that you'll have to consider:
Business License – It's essential to register your business with the state.
Sales Tax Registration – You have to make sure you register your business with the IRS for tax purposes.
Bond – Before you get a license, you might have to pay a bond in order to operate a pressure washer in your area.
Environmental Permit – In some states, an environmental permit is necessary as you are discharging water to a storm drain sometimes.
Contractor Permit – In order to pressure wash in some areas, you may need a specific permit. You need to contact the local licensing office for more details.
2. What Types of Insurance Do You Need?
There are 3 different types of insurances you will most likely have to look into. Check with different insurance agents for advice and quotes.
Workers Compensation – It helps cover for injuries to you or other people while performing the job.
Liability Insurance – It covers the damage you may cause while you pressure clean certain surfaces.
Equipment Insurance – It helps cover damage for the equipment, or in case it's stolen.
3. Should You Consider Joining Voluntary Pressure Washing Associations?
It's always great to join a voluntary pressure washing association in this situation because you will be surrounded by a network. Overall, there are 3 organizations that are very prominent, and you should look into each one to see which suits you best.
PWRA (Pressure Washing Resource Association)
UAMCC (United Association of Mobile Contract Cleaners)
PWNA (Power Washers of North America)
Can You Make a Profit Out of a Pressure Washing Business?
It's not worth it to open a business if you don't make a profit out of it. So, you should consider doing something to make more profit than the money you spend to establish it. How can you figure out if you can make a profit from a pressure washer business? Let's find out!
1. Money Out (Expenditures)
For the most part, there is a minimal upfront money requirement that businesses have to deal with. But when it comes to power cleaning and other similar businesses, the capital needed to start is much higher.
There are 4 main upfront expenditure categories:
Insurance costs, contractor license costs, and business permits
Power washing gear, including the pressure washer, nozzles, surface cleaner, trailer, and chemicals or an equivalent
Transportation costs to arrive at customers' homes (van, truck, or others)
Costs needed to get the first few customers (Flyers, pamphlets, ads, or others)
2. Money In (Revenues)
When you offer pressure washer services, you make money. The amount that you charge for the services offered should be high enough to make sure your business makes a profit. At the same time, it should be low enough to compete with the pressure washing competitors in the market.
3. The Business Plan
Now's the time to put everything together and create a business plan. To do this, you should look for pressure washer gear prices, as well as insurance and permit costs, transportation costs for the method preferred, and so on.
For instance, here are some of the very minimum starting prices for all the different aspects:
Transport costs for a used truck or van: $5,000
Pressure washing gear you need to get started: $1,500
Getting the first $50 paying customers: $250 for printing and tons of flyers
Licenses, insurance, and permits: $500 upfront and $60 every month (although they can be different depending on the state you operate in)
Investing in Your Pressure Washing Equipment – Why It's Necessary
You may be tempted to look for the cheapest options available when it comes to investing in your pressure washing equipment. However, it's better to make wise investments rather than going cheap. It will show that you take this seriously, and customers will be more willing to trust you.
Here are two scenarios to imagine. In scenario 1, someone comes to your house for pressure washing using an old and dirty van, with a broken window and 2 hubcaps missing. Then, they grab out the sliding door to start pressure washing.
In scenario 2, the worker comes to you using a clean Ford F150, using an impeccable trailer that has the company name and contact information on the side. Besides, all equipment is impeccable and with no broken parts. Of course, option 2 sounds more convenient.
Here's why you should invest in equipment:
Investing Saves You Money Later
If you invest now, you'll save money on reparations later. Buying something cheap will end up in you having to invest more later for reparations and maintenance.
It Shows You're Trustworthy
It will show that you care about customers and want to do the best job for them. If you invest in cheap things, people will not recommend you to others.
Even if you offer a great service, you will not be successful without the right gear because people won't trust you. First impressions matter, which is why you need to make a good impression using top-notch equipment.
With proper gear, you will do the work fast and right, which is a must. This is why investing in high-quality equipment is crucial.
How to Attract Customers for Your Business?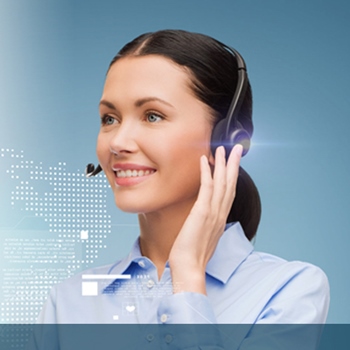 It's essential to make people interested in your business. In order to do so, go around giving flyers that contain the following things:
A Fact: Use a fact to get their attention. For instance, "Did you know pressure washing will increase your home's value?"
Make the Offer Your Headline: Tell them what you offer so they know what they should expect from you.
Mention a timeframe for the offer: Let them know that the deal expires soon (give a date too) and leave some contact information for them.
Make them feel left out: You can tell them that people in that area have chosen the service, and you'll make them feel left out. This way, they'll want to use pressure washing services as well.
Why a Pressure Washing Business Is a Great Idea
Now, you might ask why would you start a pressure washing business? Here are a few good reasons:
There will always be room for small contractors
Cleaning is something that has to be done regularly, so people are very likely to contact you once in a while
You have a large business scope and can choose a niche market to target
You have good earning potential
The startup costs are low compared to other types of businesses
Final Thoughts
As you can see, starting a pressure washer business can be a great idea if you know what you're doing. Follow the tips mentioned in this guide to make sure everything is done by the book and you take all the proper, legal measures for your firm.